Grow your home to its fullest potential.
Wouldn't that room be better if it were just a little bigger? Don't you wish your home were just a bit more open? Bigger, better, open — these words mean a lot more when they're put into action by Narberth's go-to renovation and addition contractor.
From custom additions for all over your home to comprehensive renovations for your business, you never have to be stuck with what you've got when you work with Richard S. Pandolfi. Ask about framing, electrical, and plumbing work.
Don't buy your dream home—make it.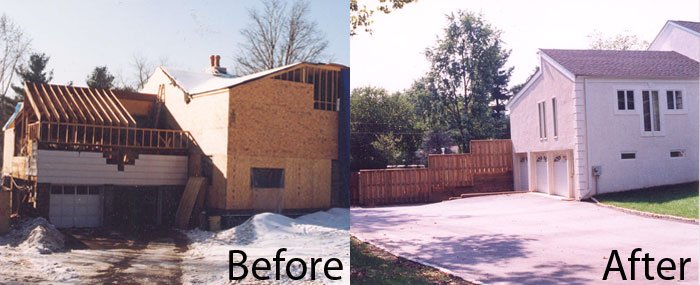 Need kitchen or bathroom work?
Having the residential or commercial property of your dreams has never been easier or more affordable. No matter where you start, your property's fullest potential is always within reach when you work with Richard. He has over 30 years of renovation experience and is always on site and supervising every job.
Addition services:
Patios/decks
Basements/remodeling
Center city roof decks
Designs build services
Kitchens/bathrooms
Make your home into a symbol of domestic convenience and household comfort with a custom remodeling job for your kitchen or bathroom. You'll love our non-toxic, environmentally friendly materials. Get your FREE estimate today.